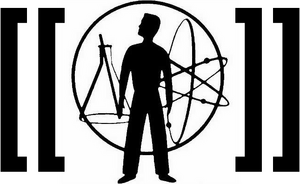 This page is about WikiDevo, the world's first (and currently only) Wiki dedicated entirely to the amazing New Wave/Post-Punk band
DEVO
. If you know all there is to know about DEVO and desperately need more reading material (or if you just love us more than DEVO... weirdo), this is the article for you. (Well, actually, any article you can work on is the article for you, you procrastinator.)

The long, tedious, and largely uninteresting history of WikiDevo began in the summer of 2006, an idea hit me (me being Tenniru). DEVO was big enough to deserve it's own Wiki. Frank Zappa had one, as did They Might Be Giants. Heck, even Weird Al had a Wiki. Why not DEVO?
So I made one. The first version was at ElWiki, but that host's technical support was a bit too lacking (they had a habit of never responding to my e-mails, ever). Myself and ReverendBeastly decided, after putting some pages up, to move. A certain Star Trek Wiki inspired me to chose Wikia, and so it was. I exported pages from the ElWiki, imported them here, did the same for all the files, and in about two hours the Wiki became this.
Currently, there are two operators. The first is myself, having made the Wiki and being the admin/sysop. The second is ReverendBeastly, fearless leader of Booji Boy's Basement.
Yeah, um, we don't really need any more. Once we get enough users and enough articles, major contributors will wind up as SysOps as well. Band members get free SysOp status. (What an incentive!)
None of those one-word "filler" pages. Make sure to use the cover of the album/single/EP you're talking about that has already been uploaded to the server (to the best of my knowledge, they all have).
Ad blocker interference detected!
Wikia is a free-to-use site that makes money from advertising. We have a modified experience for viewers using ad blockers

Wikia is not accessible if you've made further modifications. Remove the custom ad blocker rule(s) and the page will load as expected.